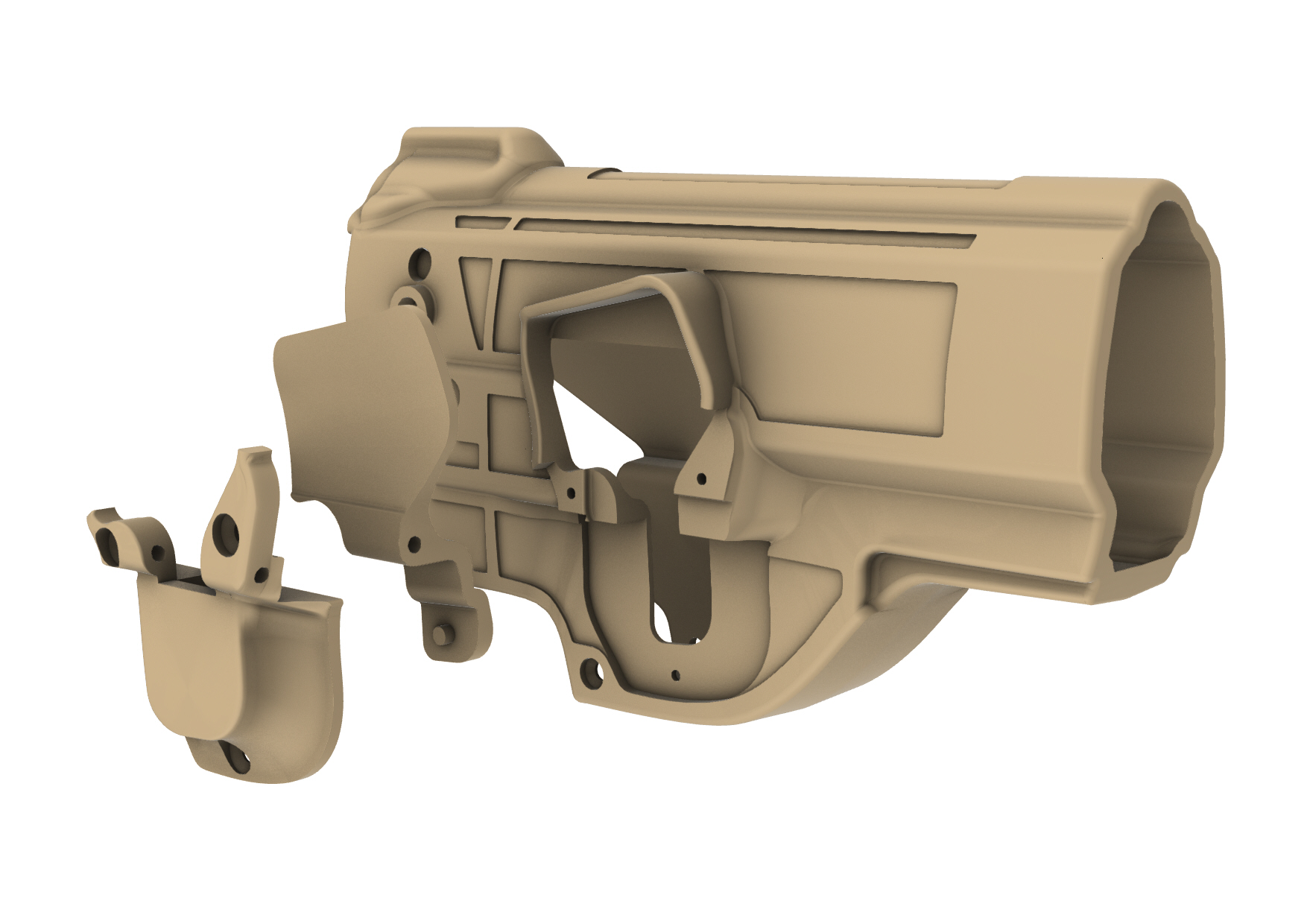 HOLSTERS and ACCESSORIES
Design of products for production using injection molds
A collaboration that has lasted for a few years now that has allowed me to better understand the technology and needs behind injection molding.
.
"The Evolution5 holster, in its new design, is made up of a single body, molded in injection polymer.
The high characteristics make it resistant to impact, both at high and low temperatures, to wear, compression and traction.
The insertion and extraction of the weapon in the Evolution5 holster is optimal in any climatic situation, it does not undergo alterations, does not require a lining or the like, as it has no protruding or visible metal parts.
The careful selection of raw materials and advanced production technology give the Evolution5 holster a very high quality with a high technical and aesthetic content.
The various levels 2-3-4 of Evolution5 safety allow the protection of the weapon and at the same time the speed of release. The Evolution5 system is composed of fixed, swiveling and removable loops to obtain different inclinations and positions.
The rotation of the loop with a patented high fulcrum allows the holster-weapon unit to raise itself with respect to the operator's seat surface in a decisive manner and by at least 180 mm with respect to the vertical position, it can rotate both forward and backward according to operational needs . It can also be mounted on the holster according to a three-point module, integrated and customized with a wide range of thicknesses and spacer plates, to allow customization for angle of inclination, height and distance from the operator's body.
In 2017 we introduced the new line of EVOLUTION5 2.0 holsters in injection-molded polymer, with a new design, new safety and locking systems, new belt loops, new tactical leg loops and new accessories for positioning the holster.
Each of the new 7 holsters has different safety and locking systems.
Evolution5 and EVOLUTION5 2.0:
The experience and efficiency in designing, testing and controlling each production process always provide solutions, based on operational needs. "