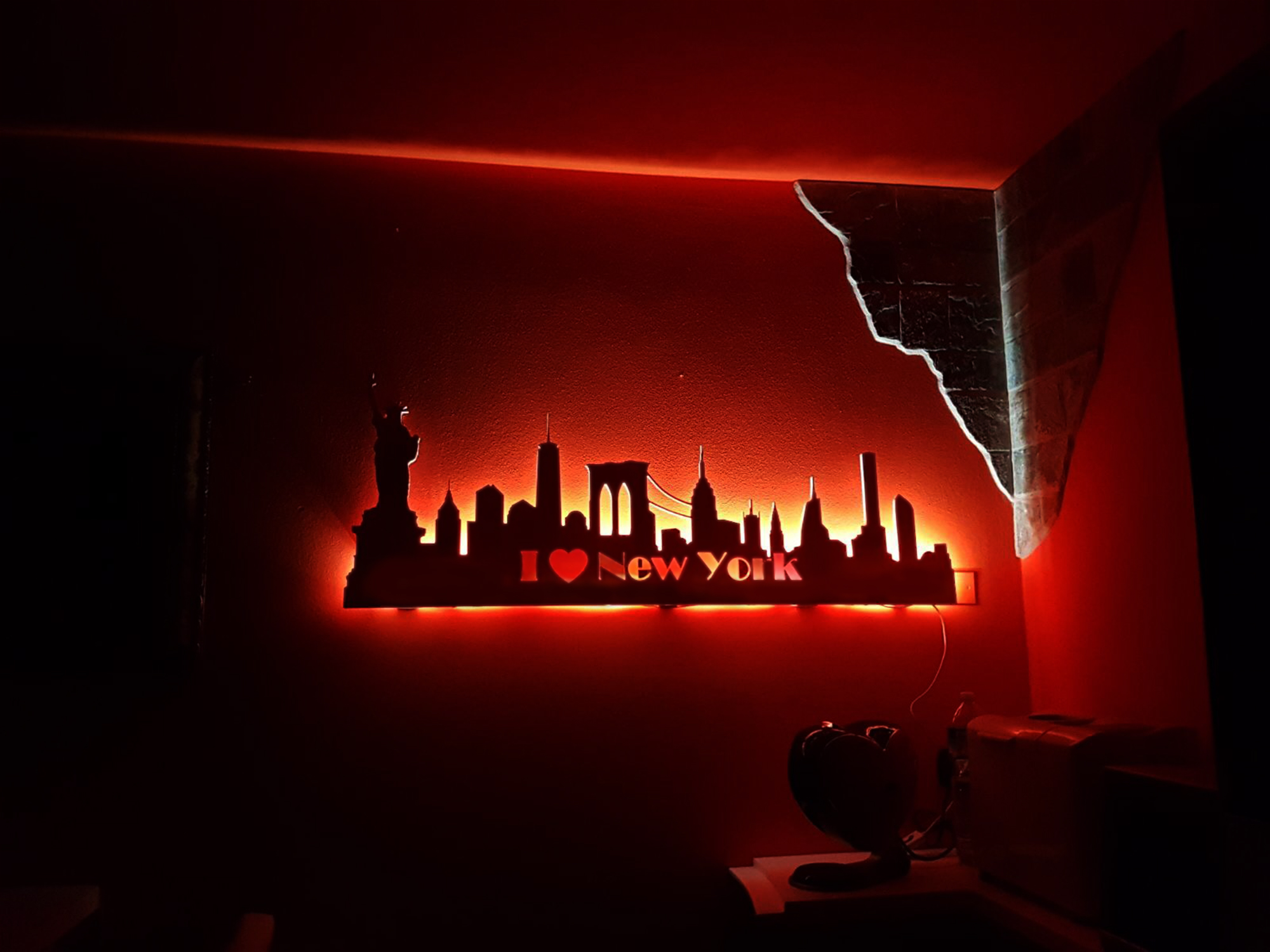 NEW YORK SKYLINE LAMP
Wall lamp made of Corian with transparent inserts
The New York skyline is always impressive, in all its forms. With this personalized lamp it acquires an even more unique effect.
Categories
Product Design
Illuminazione
At the specific request of the client, a New York skyline was designed different from those normally found on the internet: the client wanted the sequence of the main buildings to be in the right order as they would be seen from the Brooklyn Bridge. It wasn't easy but the client liked the preliminary sketch. After that we proceeded to make a rendering. At this point the customer wanted to add additional colored decorative elements: for this reason we opted to use Corian as a material so that these elements made of transparent colored resin were visible even in the dark when the back light was on.
After having shaped the Corian sheet with a CNC machine and finished by hand, the brackets for wall fixing and the RGB LED strip were applied. The tests carried out in our laboratory immediately pleased the customer who, as soon as he received the lamp and sent us his photographs even more effective.